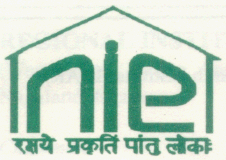 National Institute of Ecology
Fellowship
The Fellows are individuals elected by the National Institute of Ecology for their significant contributions to any field of ecology or environment.
Privileges of Fellows
Procedure for Election of Fellows
Individuals with at least 10 years of professional standing after their Ph.D. degree in a relevant area of ecology or environmental science and evidence of significant research contributions in form of publications, are eligible for election as Fellows. They must be a member of the NIE at the time of nomination for election. Nominations are made by two or more existing Fellows on the prescribed forms. Each nomination is accompanied by a copy of the biodata, a complete list of publications and a set of reprints of recent and more important publications of the nomineed. Self-nomination or canvassing in any form disqualifies the candidate for future election as well. The Nominations received until the end of August of each year are scrutinized by a Committee whose recommendations are placed before the Executive Council. The list of candidates recommended for election is put on secret ballot for voting by all the existing Fellows. Successful candidates must receive two thirds of the total votes polled.
Nomination Form
Fellows desirous of nominating individuals for Fellowship of the NIE may request the Nomination Form from the Secretary General (Dr Brij Gopal, School of Environmental Sciences, Jawaharlal Nehru University, New Delhi 110067, India; (E-mail: brij@jnuniv.ernet.in) or download it as a PDF file (nom-form.pdf) by clicking here .


Election of Fellows in 1999
All Fellows are requested to send their nominations for election in 1999, before 31 August 1999, to the Secretary general.


Return to Home Page
About the NIE| Executive Council | Rules and Regulations | Membership | Fellowship
Activities | Conferences | Training Courses | Projects | Publications | Newsletter | Bulletin | Journal | Books
Collaboration | Latest News | Links
Last Updated October 17, 2000