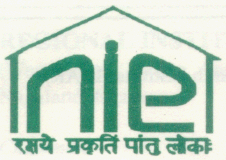 National Institute of Ecology
Journals

International Journal of
Ecology and Environmental Sciences
NOW in 27th Year of Publication
CODEN: IJESDQ ISSN: 0377-015X
Editors : Brij Gopal Jawaharlal Nehru University, New Delhi
P.S. Pathak Indian Grassland and Fodder Research Institute, Jhansi
A. Raman Orange Agricultural College, University of Sydney, Orange, NSW, Australia
The Journal, founded by late Prof. R. Misra in 1974, to promote the cause of ecology and environmental sciences, particularly in the Developing Countries, is owned and published by the Science and Environmental Education Society (SEEDS) (a non-governmental, non-profit making association registered in India as a Society) through its publication wing, the International Scientific Publications.
The National Institute of Ecology (NIE) has adopted the journal and cooperates in its publication.
The multidisciplinary Journal publishes Original Research and Review Papers in all fields of pure and applied ecology (plant, animal and human ecology) and environmental sciences (including environmental pollution, conservation, resource management and issues related to sustainable development), Case histories of environmental problems of different countries/regions, and Reports of recent meetings and conferences. Papers presented at international symposia or conferences on subjects of interest to the Journal are accepted at the request of organizers, for publication in special volumes/issues.

Issued four times a year (March, June, September and December) per volume.
Supported by an International Board of Advisory Editors.
All manuscripts are peer reviewed.
NO page charges.
Twenty-five reprints provided free of charge to the corresponding author.
Abstracted in Cambridge Scientific Abstracts, Geoabstracts, Ecological Abstracts, Environmental Periodicals Bibliography and Current Awareness in Biological Sciences, and many others.


Published for the
Science and Environmental Education Society
International Scientific Publications, New Delhi

For details go to the Homepage of the Journal at
http://seedsindia.tripod.com/index.htm
About the NIE| Executive Council | Rules and Regulations | Membership | Fellowship
Activities | Conferences | Training Courses | Projects | Publications | Newsletter | Bulletin | Journal | Books
Collaboration | Latest News | Links
Last Updated March 15, 2001